Cape Town has long been a property haven for homemakers and investors alike. Finally, the property market in this sought-after destination gets its time to shine thanks to a brand new reality TV show, Listing Cape Town.
The show follows five established real estate agents as they navigate their fast-paced day-to-day lives, negotiating multimillion rand deals of properties reaching up to R280 million.
Starring in the show as one of the featured real estate brokers is Hot Property Cape Town's very own Jodi Smith. With her bright smile and vibrant energy, the show highlights Jodi's tenacity and drive as she proudly showcases properties in the very neighbourhood she grew up in.
Alongside Jodi, four other well-established agents star in the show, including Armel Ciamala (Law Real Estate), Farrah Mia (formerly from Live Real Estate), Renee Lister-James (Chas Everitt), and Saadiq Effendi (Lionlead Realty).
The six-part series gives viewers a behind-the-scenes look into some of Cape Town's most luxurious properties. From beachfront bungalows and soaring penthouses to stately mansions and exquisite farm properties, Listing Cape Town takes viewers into homes in the city's most sought-after real estate locations, including Bantry Bay, Sea Point, Camps Bay, Fresnaye, Llandudno, Bishopscourt and De Waterkant, as well as esteemed Winelands regions of Franschhoek and Pearl Valley.
Not only do viewers get a look inside these glamorous and in some cases ostentatious properties, but they can also get to peep behind the curtain of the buying and selling processes, getting a glimpse of what goes into multi-million-rand property deals.
The show is produced by Trevor Kaplan and Nico Nel, the filmmaker duo responsible for the hit show Listing Jozi. After the first show experienced such wild success, Kaplan and Nel decided to expand the concept to showcase Cape Town's property market.
"Cape Town has always felt like a cherished European city with its immense beauty and eclectic energy, and we are extremely fortunate to gain access into these once-in-a-lifetime properties and witness what it takes to broker deals where so much is at stake," says Nico Nel, producer of Listing Cape Town.
With its great climate, beautiful landscapes and fantastic lifestyle, Cape Town attracts scores of property buyers. As well as local Capetonians, buyers from all over South Africa and many overseas purchasers too, have a keen eye on the Cape Town property market.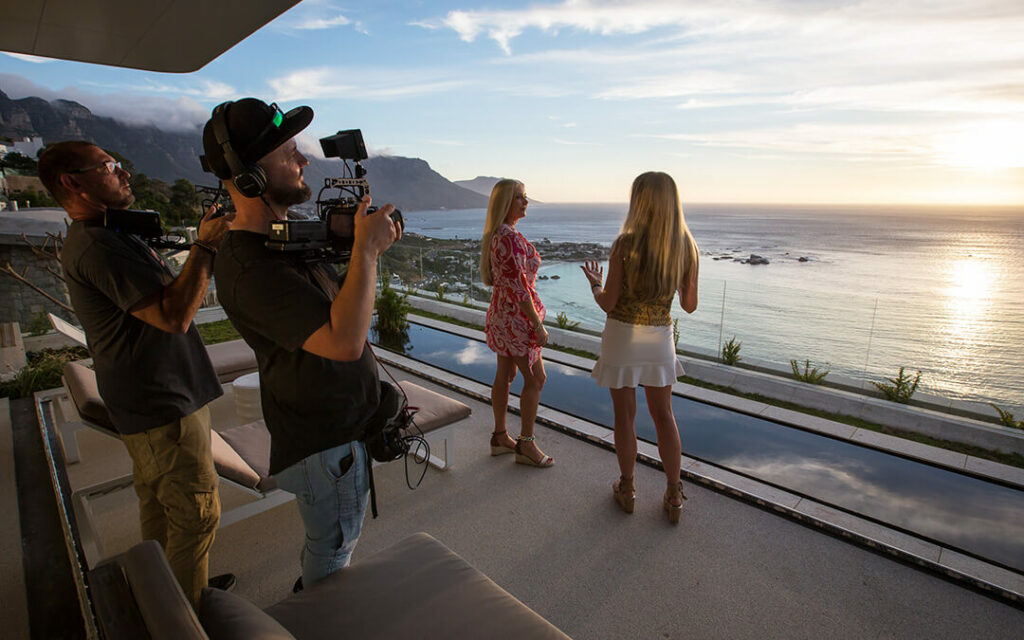 Join Jodi as she goes about her daily business and step inside some of Cape Town's most luxurious properties, right from the comfort of your couch.
Watch Listing Cape Town on BBC Lifestyle (DStv channel 174), coming soon to Netflix.
For the latest news and information from Listing Cape Town, follow the show's social accounts on Instagram, Facebook and Twitter.